Apprentice of the Year finalists head to Wellington
30 April, 2013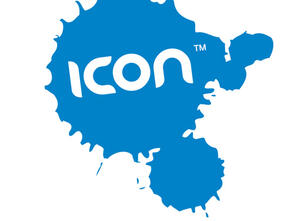 Excitement is in the air as the five print industry Apprentice of the Year finalists head to Wellington this week to attend an interview for this prestigious training award sponsored by ICON Digital Printing Papers.
The winner of the Apprentice of the Year Award will be announced at the NZ Pride In Print Awards on 3 May 2013.
The Apprentice of the Year finalists will also receive an award and prize at the PrintNZ Training Apprentice Awards on 2 May 2013. Awards will also be presented to the Top Management Trainee, Workplace Trainer and Training Company.
Supporting Organisations
The following supporting organisations generously support the Apprentice Awards event: Blue Print Imaging, Yoobee School of Design, Newspaper Publishers' Association, Print Finishers Association, PrintNZ, Trust4Skills and the New Zealand Paper Forum.
Apprentice of the Year finalists:
Nicholas Gribble >> Licensys NZ Holdings, Auckland

Apprenticeship: Digital Processes for Print

"I am very honoured to be an Apprentice of the Year finalist. I didn't expect it and therefore didn't tell anyone. Now it feels a little unreal!"

Michael Brown >> APN Print, Tauranga

Apprenticeship: Binding & Finishing

"I'm really excited and proud of being nominated and selected as one of the five finalists. It has capped off a great apprenticeship. It's a great honour and I can't wait to attend the awards."

Conrad Vaney >> MR Print Group, Hastings

Apprenticeship: Reel-fed Printing

"I'm very honoured and proud to be selected as a finalist. It's a very good feeling saying you have been selected as a finalist when you are competing with the rest of New Zealand. This is a huge boost in my confidence and welcome recognition for the hard work I put into achieving my apprenticeship."

Shane Baskiville >> APN Print, Ellerslie

Apprenticeship: Reel-fed Printing

"Being selected as an Apprentice of the Year finalist is such an amazing feat. I am absolutely buzzing and excited! I am looking forward to meeting all of the finalists and attending the awards events."

Regan Quaife >> Commercial Signs Print & Plastic, Tauranga

Apprenticeship: Screen Printing

"I feel very proud that I have been selected. I worked hard on every aspect of my apprenticeship, going above and beyond what's needed to be done. It is an honour to represent the company I work for as they have given me so much support and shown commitment to my apprenticeship the whole time."